Content Filtering for Families
Servicing:

Parents, helping create safe browsing experiences in your home.
Parenting in a digital age can be overwhelming. CleanBrowsing helps simplify the process with our Content Filtering platform.
Features include
Support Up to 25 Devices
19+ Custom Filters
Predefined Platforms
Activity Monitoring
Apps for Android, iOS, MacOS, and Windows
Content Filtering for Families
Servicing:

Parents that want to protect what kids see online.
Parenting in a digital age can be overwhelming. So much technology. So much information. When should kids get online? How do you protect your kids from unwanted surprises? How do you allow them to enjoy the web, while allowing them to have a safe browsing experience?
DNS Filtering is a content filtering service that relies on the Domain Name System (DNS) to block, or allow, content on a specific network. DNS offers users, and organizations, the ability to apply access rules across all devices independent of the OS or browser type. It is not tied to a specific technology, and it's at the core of how the web works.
What is Content Filtering?
Content Filtering is a mechanism that allows you to proactively decide what should, and should not be allowed on your internet. Organizations can build acceptable use policies with this technology, parents can control what their kids access, and municipalities can create family friendly hotspots.
Content Filtering Creates
Safe Browsing Experiences At Home
CleanBrowsing is a technology that helps you define what can and can't be seen on your home network. CleanBrowsing allows you to see what domains are being accessed, and allows you to create rules that conform with your beliefs and views.
This technology allows you to choose from predefined filters like pornography, video streaming, gaming, and other similar predefined filters to easily choose what, and when, something should be accessible on your home network. Using features like the scheduler, you can choose to disable things like gaming or video streaming when it's time to go to bed. You also have the option to create unique experiences for an adult vs child.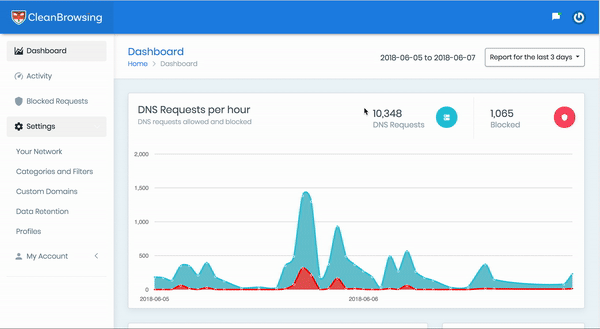 CleanBrowsing Offers Free Filters
For those unable to purchase a subscription, CleanBrowsing does offer a free forever filtering service that can be deployed on any device that uses DNS. It is a fast, privacy-first, network that is designed to help parents and institutions create safe browsing experiences for kids and families.
No signup required. No credit card required. No tracking on our end.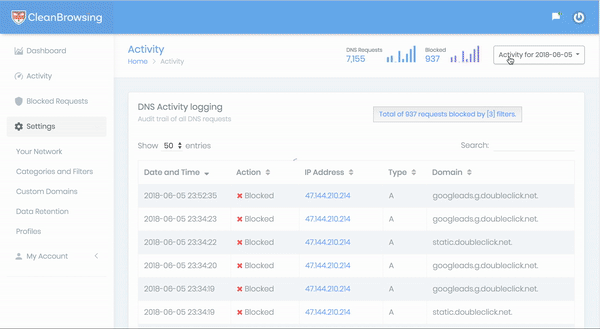 Configuring CleanBrowing at Home
Have questions? Send us an email: