DNS Filter for your Network
Servicing:

Alternative to OpenDNS | WebTitan | DNSFilter
Decide what type of content is allowed on your network. You can protect kids from adult content, ensure CIPA compliance for schools and libraries, block malicious domains, tailor your network to your users, improve your teams productivity, and so much more.
Effective. Affordable. Accessible.
Starting as low as $59.99 / year
CleanBrowsing is a DNS-based filter that gives you the control to decide what is allowed on your network. You gain the visibility you need to protect your users against content they should not be seeing or visiting.
Our dashboard is flexible, easy to use, and provides advanced features allowing you to restrict access to multiple categories (from Adult content, Social Network, Gambling, Gaming, to Torrents and others) and allowing you to manually whitelist and blacklist domains. All built on top of a highly performant anycast network.
It can be used on schools to restrict access to adult content, on business to restrict access to malware, torrents, gaming and phishing or at home to protect the kids from explicit content.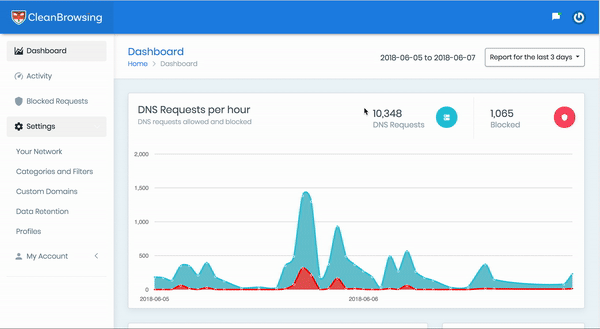 CleanBrowsing Free Content Filters
For those unable to purchase a subscription, CleanBrowsing does offer a free forever filtering service that can be deployed on any device that uses DNS. It is a fast, privacy-first, network that is designed to help parents and institutions create safe browsing experiences for kids and families.
No signup required. No credit card required. No tracking on our end.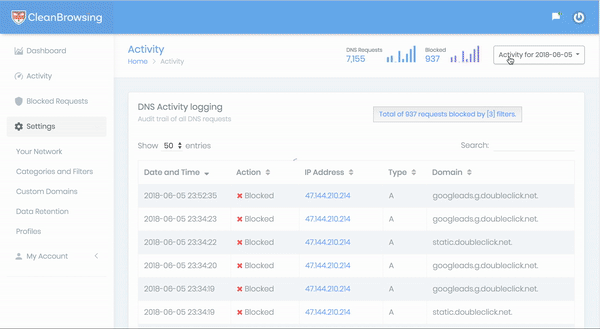 We take special care to allow you easily enforce Safe Search on all major Search engines (Google, Bing, Yandex, DuckDuckGo), that no other DNS filter offers. Our pricing is also very affordable and very flexible to meet your needs.
Reach out (support@cleanbrowsing.org) to us if you are interested or have any questions.
Don't find what you're looking for? Drop us a line...
We love working with individuals and organizations to better understand what they need, and how we can help.