Protect Your Home Internet (Wi-Fi)
The easiest, most effective, way to manage what is being accessed on your library network is by leveraging DNS technology. If you are a library in the US, you also have an obligation to conform with CIPA if you receive federal funding. CleanBrowsing helps you solve both problems.
Unlike competitors, CleanBrowsing is affordably priced, offering an easy, self-service, model for schools of all sizes
Starting as low as $59.99 / year
Parenting with CleanBrowsing Filters
CleanBrowsing is a technology that helps you define what can and can't be seen on your home network. CleanBrowsing allows you to see what domains are being accessed, and allows you to create rules that conform with your beliefs and views.
This technology allows you to choose from predefined filters like pornography, video streaming, gaming, and other similar predefined filters to easily choose what, and when, something should be accessible on your home network. Using features like the scheduler, you can choose to disable things like gaming or video streaming when it's time to go to bed. You also have the option to create unique experiences for an adult vs child.
Configuring CleanBrowsing at Home
CleanBrowsing can be set on any device that uses DNS to connect to the internet. The secret is that almost every device that connects to the internet uses DNS. To cover all the devices at home, we recommend deploying our DNS IP's on your Routers. We also have apps for the more common platforms:
These are the most common device instructions: Windows | MacOS | Android | iPhones.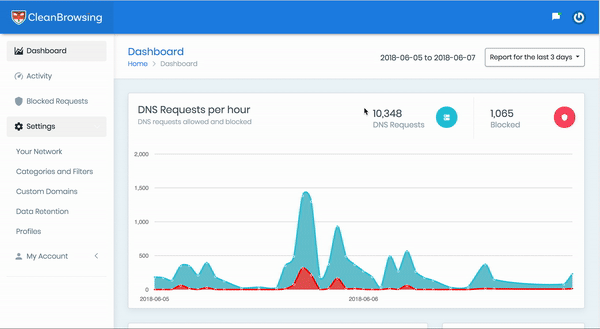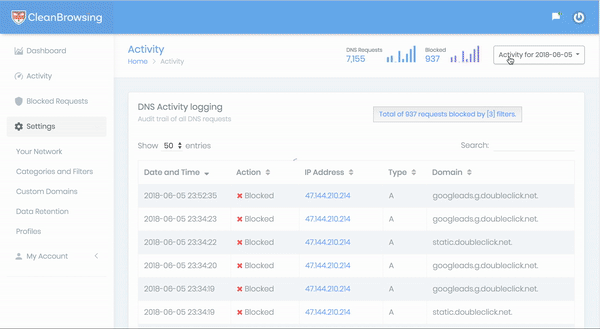 Don't find what you're looking for? Drop us a line...
We love working with individuals and organizations to better understand what they need, and how we can help.