Schools and Content Filtering (CIPA)
The easiest, most effective, way to manage what is being accessed on your school network is by leveraging DNS technology. If you are a school in the US, you also have an obligation to conform with CIPA if you receive federal funding. CleanBrowsing helps you solve both problems.
Unlike competitors, CleanBrowsing is affordably priced, offering an easy, self-service, model for schools of all sizes.
Starting as low as $59.99 / year
Content Filtering at Schools with CleanBrowsing
CleanBrowsing is a DNS Filter that gives you the control to decide what is allowed on your network. You gain the visibility you need to protect your users against content they should not be seeing or visiting.
CleanBrowsing provides protection measures that block or filter Internet access to pictures that are: (a) obscene; (b) child pornography; or (c) harmful to minors (for computers that are accessed by minors). This is a specific CIPA requirement designed to ensure safe online experiences for students. CleanBrowsing can also be used to monitor the online activities of minors, another CIPA requirement.
Key Features with CleanBrowsing for Schools
We understand it takes a lot of work, and time, to stay ahead of the evolving web landscape and it's why we help with the following key features:
Block, or Filter, Internet Access
Monitor Online Activity
Block Pornography and Obscene Content
Enable Safe Mode Features by Default
Create unique profiles for Faculty and Students
We support schools of all sizes, from Charter, Private and Public schools, to large Universities and Colleges. If a self-service model does not work for your organization, we have the ability to support a wide range of procurement processes including Purchase Orders, and Enterprise contracts. Please direct inquiries to sales@cleanbrowsing.org.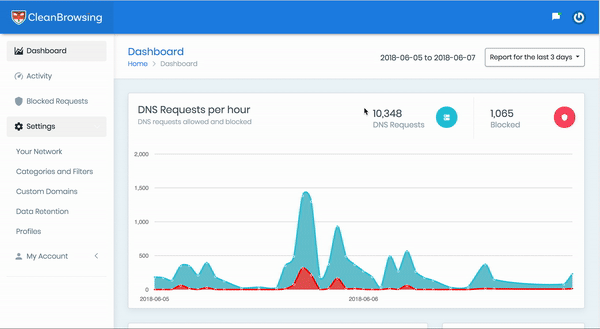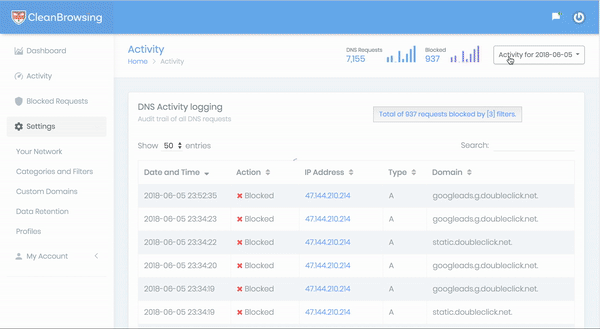 Don't find what you're looking for? Drop us a line...
We love working with individuals and organizations to better understand what they need, and how we can help.