CleanBrowsing for Business
The easiest, most effective, way to see and manage your network is at the DNS level. CleanBrowsing allows you to create a safe network, while also filtering content that better conforms to your organizations internal acceptable use policies.
CleanBrowsing is priced appropriately, highly effective and offers a modern, easy, to use platform, designed for businesses of all sizes.
Starting as low as $59.99 / year
Managing Your Business Network with CleanBrowsing
CleanBrowsing is the ideal solution for any business that needs to take control of what is happening on their network.
CleanBrowsing is the most cost-effective solution in the market. It provides full control, and visibility, into what is happening, and allowed, on your network
What You Get With CleanBrowsing
There are a lot of options when it comes to content filtering for organizations, here is why CleanBrowsing is a better option:
Simple Pricing Tiers with a Self-Service Model;
No complex administration, or setup requirements;
Features that matter and work, with a focus on effectiveness;
Pricing that fits your budget constraints.
Key Features for Businesses
Here are some of the key features that come baked into the plans with no additional upsells:
Block, or Filter, Internet Access
Custom Block Pages
Developer API
Monitor Online Activity
Enable Safe Mode Features by Default
Create unique profiles for different Employees (networks)
Local DNS Mapping Feature
Logging and data retention
We support businesses of all sizes. If a self-service model does not work for your organization, we have the ability to support a wide range of procurement processes including Purchase Orders, and Enterprise contracts. Please direct inquiries to sales@cleanbrowsing.org.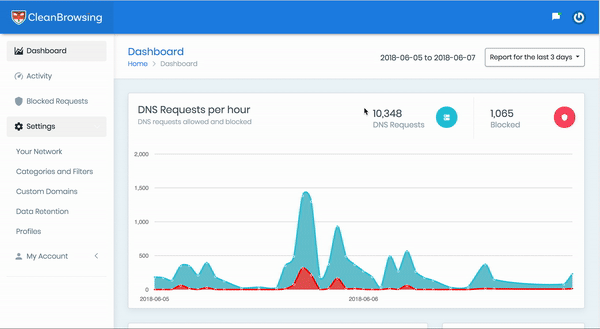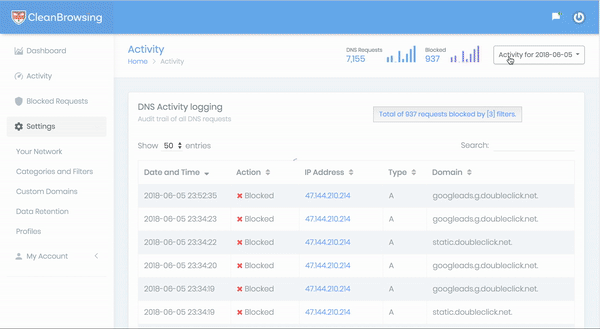 Don't find what you're looking for? Drop us a line...
We love working with individuals and organizations to better understand what they need, and how we can help.