How to change DNS on a TP-Link Router.
Adding CleanBrowsing to a TP-Link Router.
These instructions will provide guidance on how to configure CleanBrowsing on a TP-Link router. You can find the user guide for this device here: https://www.tp-link.com/us/user-guides/tl-wr802n_v4/
Step 1: Access the router
You access the router by navigating to http://tplinklogin.net in your browser browser. If that doesn't work, you can try 192.168.0.1 or 192.168.1.1. If these IP's doesn't work you can use some of the defaults we provide on our generic router configuration page: Generic Router Instructions

You will need to log in using your administrator credentials.
Step 2: Navigate to Advanced Setup menu
Click on the Advanced menu button.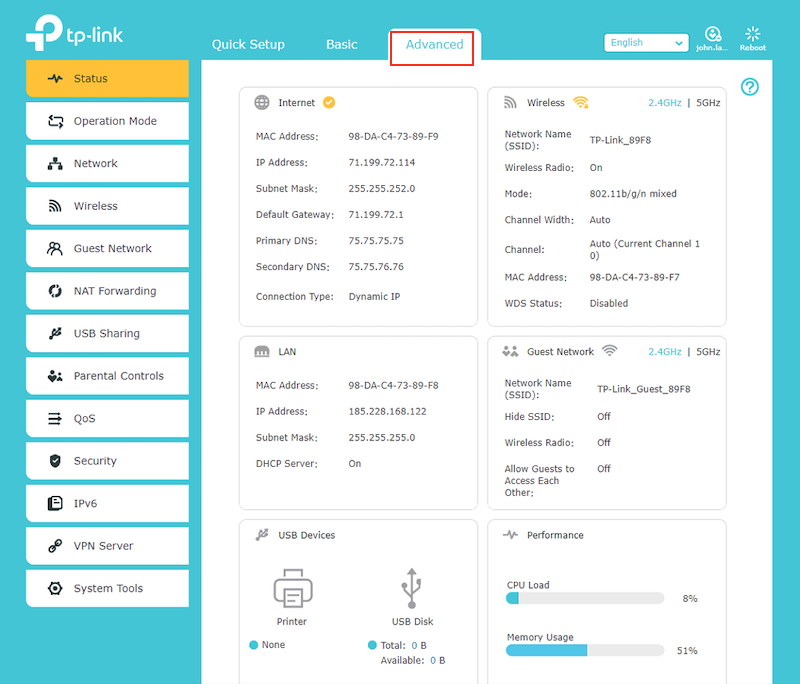 Step 3: Navigate to Internet Settings
To access the DNS settings you have to navigate to the Network > Internet settings: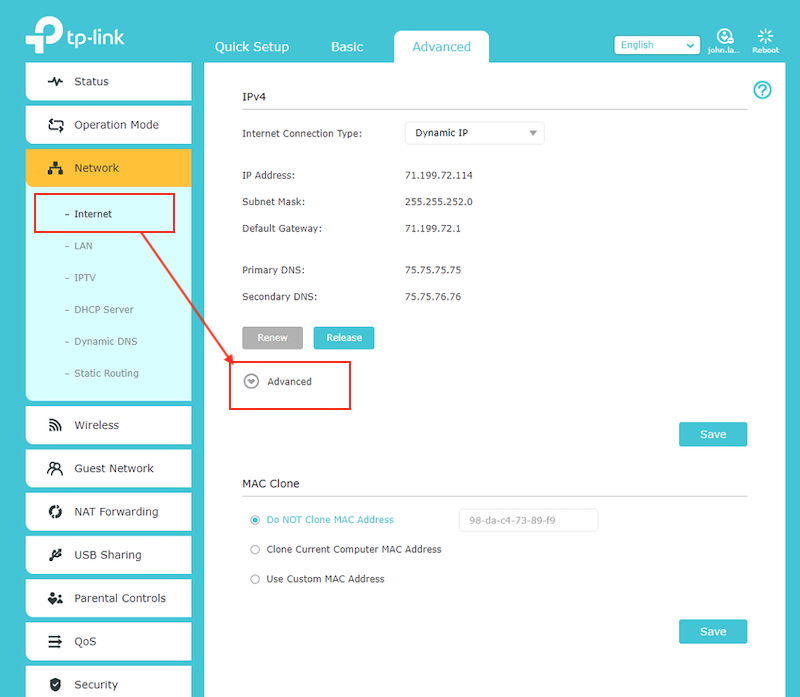 Click on Advanced drop down.
Step 4: Update DNS
The drop down will expose the DNS section. Select the Use the Following DNS Addresses option.
The CleanBrowsing IP's are:
185.228.169.168
185.228.168.168
Note: If you have a paid plan use the DNS IPs provided in your account.
You will need to enter a unique IP entry for both the Primary and Secondary DNS input boxes. You can use any of our free filters or any of the IPs provided in your paid plans.
Final Step: Verify Configuration
The final step is to verify the DNS configuration is working. You can use DNS Leak Test to help with this.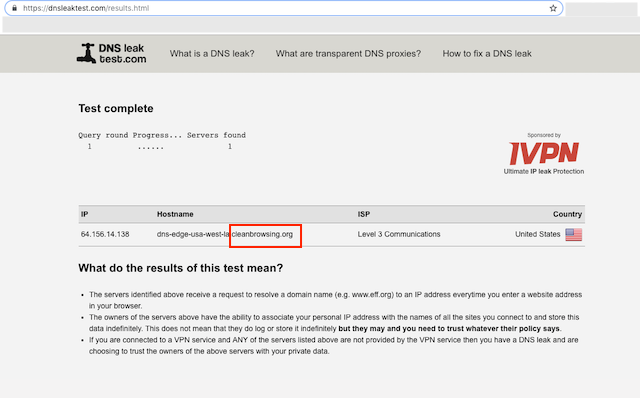 You will run the Standard Test. The output should show CleanBrowsing in the response.

It is advised to take the time to flush your DNS resolver cache on your local machine and browser caches to ensure that your new DNS configuration settings take affect.

It can take 10 - 15 minutes for the change to take affect, be patient. The additional time is the time required for your computer DHCP Lease to get the new DNS. If you disable your Wifi and re-enable, it will force it right away (you can also reboot the router).

If you experience issues please visit our Common Questions and Troubleshooting Guide for more help.